The Yakit value proposition in today's online E-commerce and E-Tail Space is very unique and is unmatched in the marketplace. The DaaS ( Delivery as a Service) Yakit provides for international shippers and international consumers has literally stitched together the incredible complexities of business to consumer shipping and made the world a 'smaller-boutique' for savvy online marketers.
By utilizing one portal into Yakit, an online marketer sitting at their facility in the United States, India, or Europe can grow their business into complex markets like China and India and utilize the technology that is Yakit's YRATE CALC to compute delivery of their products to a consumer that includes the duty and taxes, along with transportation, insurance, and final mile delivery to the door of the consumer.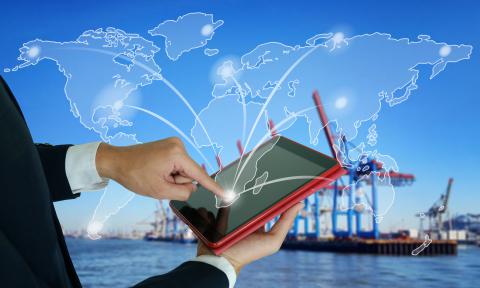 Value proposition is not just a catch phrase when it comes to Yakit and their growing list of international E-Tailors and Online Store owners. It is Yakit's true passion for creating end consumers that finally have what they want at the price they expected to pay. International E-commerce shipping is tough enough, but historically the marketplace wanting products from other countries (especially the United States) has had one major flaw in the delivery system, that being that many Retailers and Marketers did not have a mechanism for calculating the true 'final costs' to their overseas customers, so many merchants placed the caveat onto their websites stating that duty and taxes were the responsibility of the end consumer.
By neglecting this important part of the overseas transaction on your check out web page or shopping cart, merchants relegated the shipping portion of the sale to one of two options. They could send the items via a Postal delivery and hope for a positive outcome ( that the items would not be noticed or targeted for tax collection) or the merchant could send the parcel via one of the 'big box couriers' and rely upon their collection methods to capture the duties and taxes required to complete the transaction. Both of these types of delivery are very short sighted and can jeopardize the relationship of the overseas buyer to your online store and thus your business.
Why is it important?
Smart and savvy E-tailors and Online Store Owners know that their largest orders can come from overseas clients and they also know that providing the goods at a set price is very important, simply because of the way those consumers purchase products in their own markets. When you leave the door open for an undisclosed amount of duty and taxes to be collected on top of what was already purchased, your international business transaction is incomplete. Not to mention, shopping carts are abandoned at a much higher rate when final pricing is not really 'final'. Advertising online and keeping your SEO rankings high are costly, so why potentially cost yourself a profitable sale by not completing the international sale of your products with duty and tax paid shipping by Yakit?
The fact that Yakit has stitched together every aspect of the delivery supply chain including pickup from your door, delivery to our air carrier partners, customs clearance and prepayment of duties and taxes, and final mile carrier delivery is nothing short of a GREAT VALUE in today's marketplace. Yakit offers two types of services which are both excellent values from a both a cost and timing standpoint and provides you the flexibility to finally have a fully tracked door to door delivery service that greatly enhances the end consumer's buying experience and your Online Store's profitability.