Build a better mousetrap and the world will beat a path to your door This is a familiar quote attributed to the 19th century American philosopher Ralph Waldo Emerson. This quotation is frequently used to stress that product innovation is the key to success in business. Most businessmen know that product innovation is only one element in building a successful business. Management schools now find it necessary to conduct seminars titled "The Better Mousetrap Fallacy" to emphasize that many factors beyond an innovative product are required to succeed in the market. The Ecommerce industry has its own version of the Better Mousetrap fallacy, illustrated in the chart below.
(from www.pinterest.com)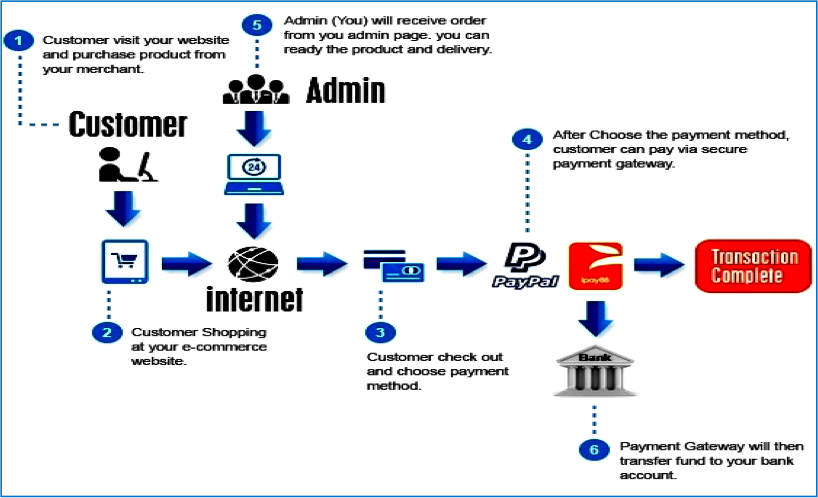 E-Retailers offer an interesting range of products through an attractively designed website, establish a convenient payment process and wait for customers to beat an electronic path to their portals. A chilling statistic says that 97% of the new e-commerce businesses fail. The silver lining, however, is that the 3% that succeed, make handsome profits. A March 2015 publication titled the "UPS Pulse of the Online Shopper" reports on a study of on-line shopping behavior in the US, Europe, Asia, Brazil and Mexico. The study was conducted by Comscore for UPS. Some of the major findings from this study are summarized in the charts below from the publication (accessible at www.ups.com). Goods purchased on-line are remarkably similar across geographies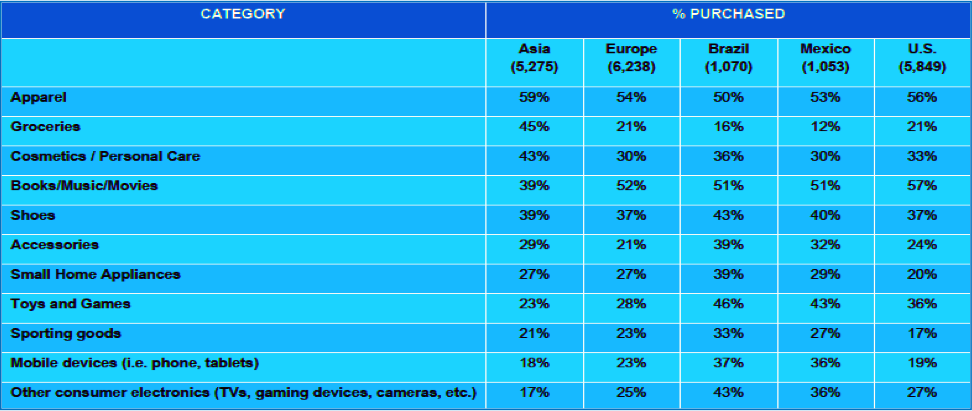 24% of purchases made from retailers outside their own country

On-line shoppers expect delivery in 4 to 8 days across geographies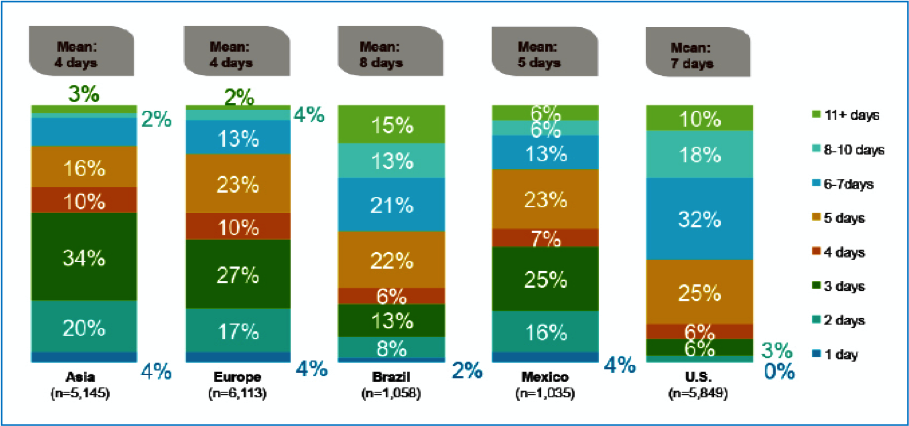 Free shipping is a critical factor in on-line purchasing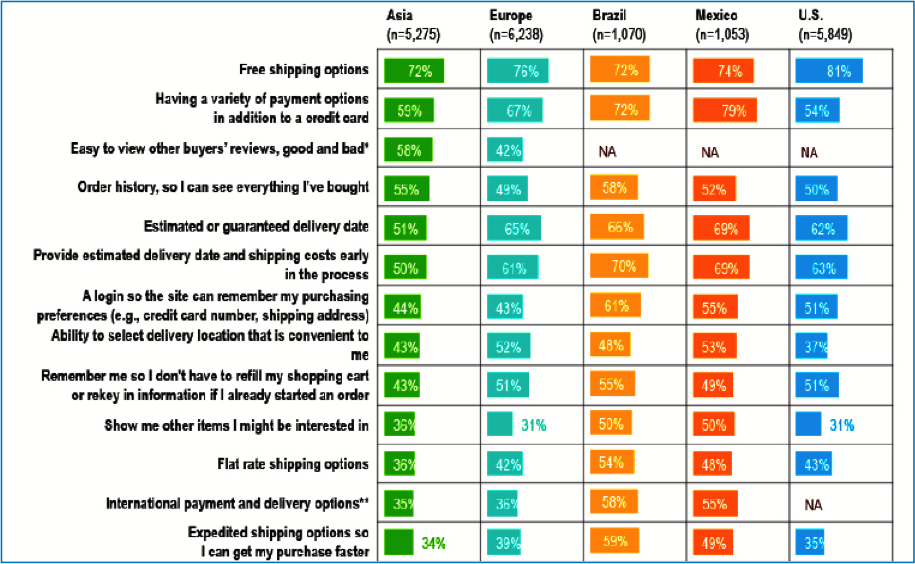 The UPS study clearly highlights the importance of an e-retailer
being able to service cross border customers

being able to meet short delivery expectations

and to be able to offer free delivery.
The Better Mousetrap in terms of interesting product lines on a well designed website with easy payment processes needs to be backed up by an effective order fulfilment process that can assure cross- border delivery at committed times and at costs that can be absorbed in the product pricing. The efficiency of these back-end processes could determine whether the e-retailing business remains in the 3% successful bunch or sinks into the 97% basket of failures. Yakit provides the tools that can help manage the back-end order fulfilment process for cross-border sales with cost and time efficiency. Furthermore, the intelligence built into guaranteeing duties and taxes upfront enables the e-retailers to bundle these costs into the product price and enable free shipping worldwide. Now there's a value proposition that is far from fallacy.