B2C e-Commerce is growing much faster in the emerging markets than in the developed markets. The chart below from the Market Research Company, e-Marketer, shows over 35% per year growth for the period 2013-2017 in Indonesia and China, 24% in India and 18% in Mexico. In comparison, in the US and in Europe annual growth rates are around 10%. Global retail trade as a whole is projected to grow 3.2% -3.4% per year in this period.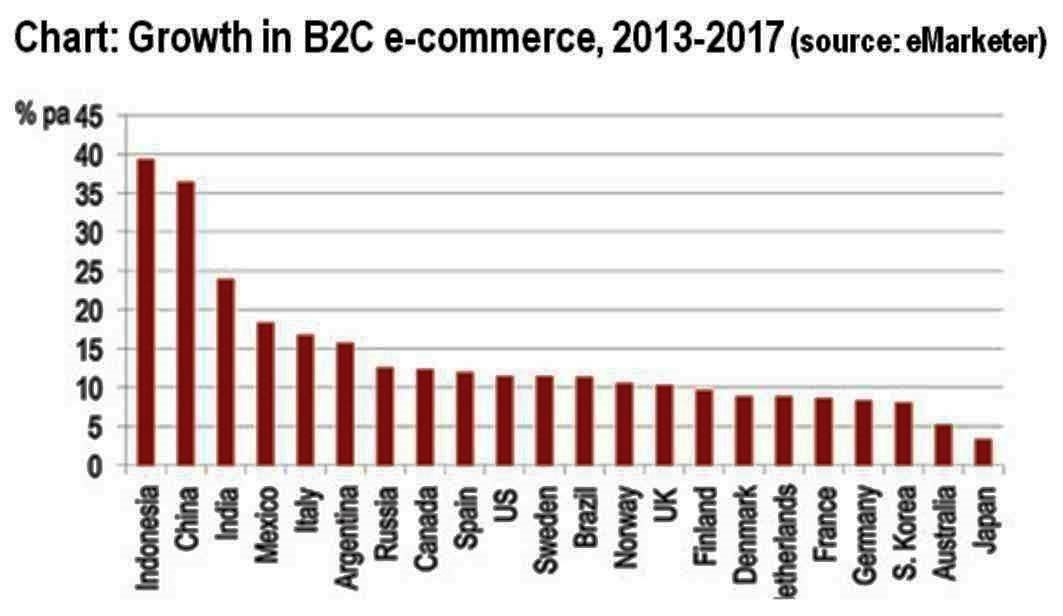 (Chart from www.prnewswire.com)
The reasons for faster growth in B2C e-Commerce in emerging markets are easy to understand
The low base for e-Commerce in the emerging markets compared to the developed markets is one clear reason for the astounding percent annual growth rates.

The large population base, the younger demographic profile and the rapid penetration of smartphones and other portable computing devices in the emerging markets is creating a vast market, especially for the popular B2C products such as electronics and fashion apparel.

In the emerging markets, bricks-and-mortar retail often does not have the range of products that is available through e-Commerce. The large retail chains such as Wal-Mart, Metro or Carrefour are not present in the numbers they are in the developed markets. Outside the metro cities in these countries, retail is still largely the smaller mom-and-pop stores.

An additional and lesser known reason is that women shoppers in emerging markets prefer to shop on-line for intimate clothing or personal hygiene products. They find fewer stores with adequate women sales staff and are embarrassed to shop for these items in stores with male sales people.
Since e-Commerce is essentially border-less, the challenge for e-Retailers is to be able to service customers from the emerging markets with same level of responsiveness as the customers from the developed markets.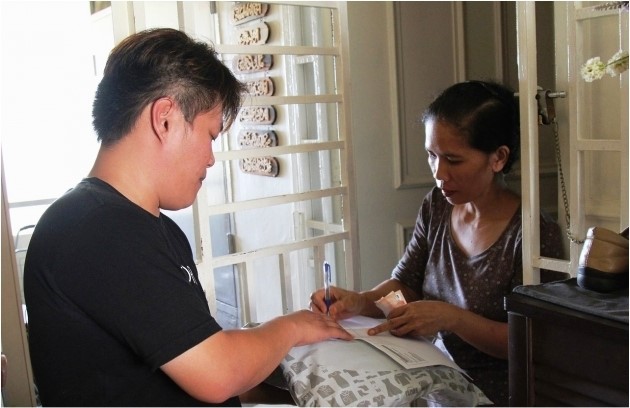 (Image from www.digitalnews.info)[/caption]
The e-Retailer would need to solve the logistics problems related to product delivery within a reasonable time from order, ensure that the product is delivered in usable condition without theft or pilferage and accept product returns. The Yakit e-Commerce shipping platform helps solve most of these problems by connecting the e-Retailer with a global network of shipping and handling agents, by simplifying documentation and labeling requirements and by providing on-line tracking of each parcel from store pick-up to customer delivery. Cross Border Drop Shipping through Yakit is the serious choice for serious E Commerce Businesses.