US, EU, HK, SG and CN merchants can pay for Yakit Jobs using the following options:
Pay for the Job via Paypal or Credit card. You can see the exact Yakit Job invoice in the Yakit Payments page during shipping. This tells you the exact shipping cost + duties/taxes - guaranteed.
You can also pre-pay via wire transfer with:
the exact amount of your Job Invoice or
a certain prepayment amount (greater than your Job Invoice) from which your Job Invoice will be deducted
Remit the amount you wish to prepay to the bank account shown below via wire transfer. Email support@yakit.com to get account details and to send details of your wire transaction.
Your Yakit Support person will issue you a Yakit Token code. You may proceed with your Job by entering this Code in the Payments screen.
If you have any questions, feel free to press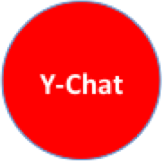 and our Support yaks will be there to assist you.