In your Yakit Shipping Tool, you will notice a new tab we just added, called "Quotes"
The new "Quotes" tab shows you the details of every Yakit "quote" that as been served on your site during checkout. This is designed to help provide you with valuable information on who is ordering, and also, who isn't completing their orders as well.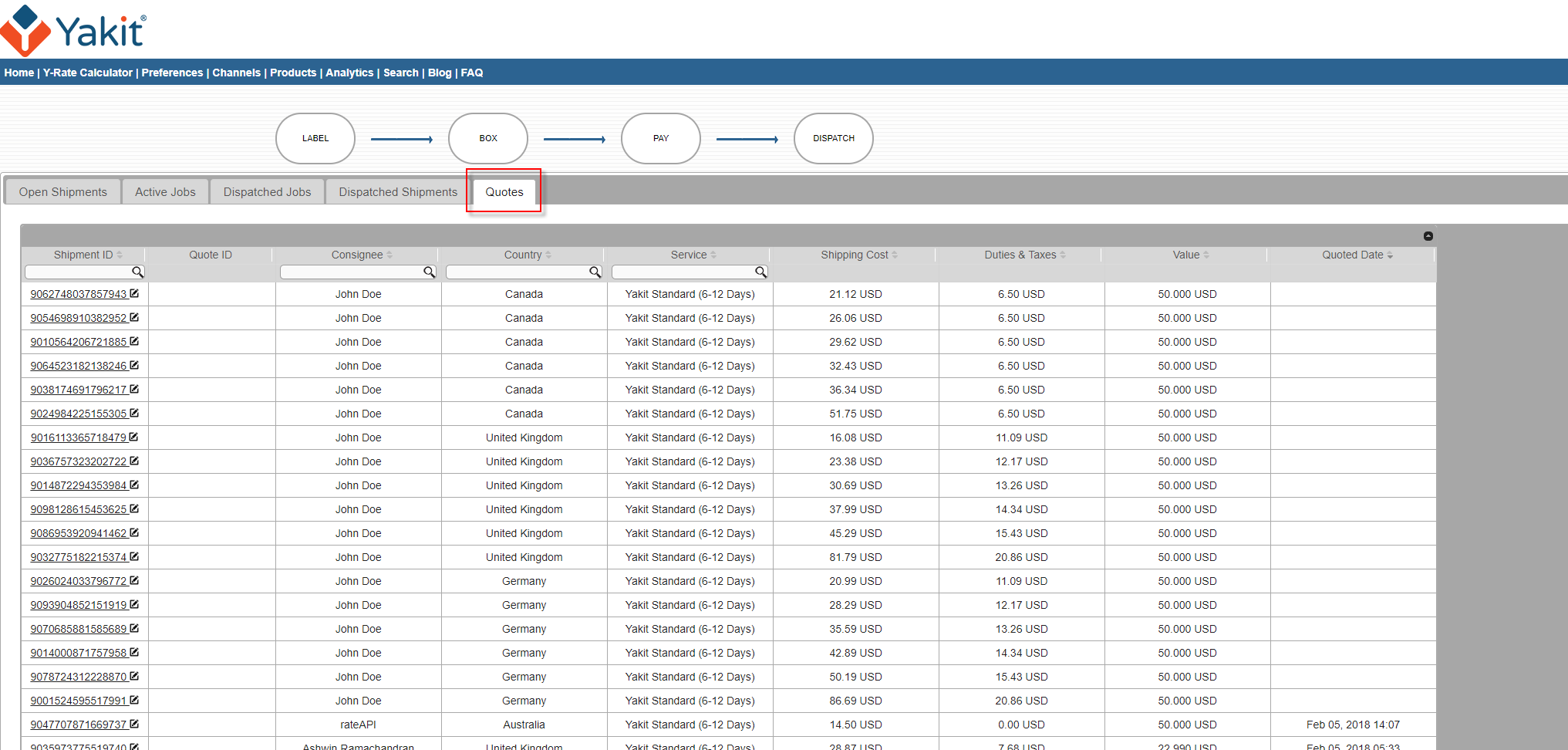 You can also click on the Shipment ID on the left to get more detailed information, such as the buyer's contact information (email, address, phone number) and items in their cart.
Feel free to check it out, and we hope you're able to use this information as another tool to help increase your conversions.
As always, help is just a
click away and we look forward to hearing from you.