If you are using a fulfillment partner to warehouse, pick, pack and ship your packages, you can still use Yakit.
Many third party fulfillment houses have integrated Yakit. If yours has not, here's a simple way in which they can ship via Yakit.

Upload your shipping manifest with the Customer Reference Number field showing a unique identifier - this is usually your Order Number.
Ensure that your shipments have a scannable bar code of the Customer Reference Number (Order ID)
Bundle all the shipments in a larger box, to reduce your "First Mile" charges. You can also send the shipments individually via a local ground carrier.
Send the shipments to the Yakit provided Forwarder partner location. Your Yakit Support Champion will provide the address to you along with the Invoice showing exact shipping cost and duties and taxes.
Pay for the Invoice on the Yakit system
Yakit will deliver your shipments to your international consumers.
Questions? We are always available on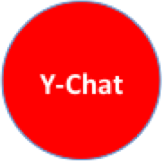 .