Whether you are conducting a sales transaction from your online E-commerce store or drop shipping from India to the United States, China to Australia, or Australia to Europe…literally from anywhere in the world, delivering to your international customer base via a 'duty delivery paid' service is an excellent way to ensure that your overseas transaction will be a success and that your client will be extremely happy with their purchase from your site.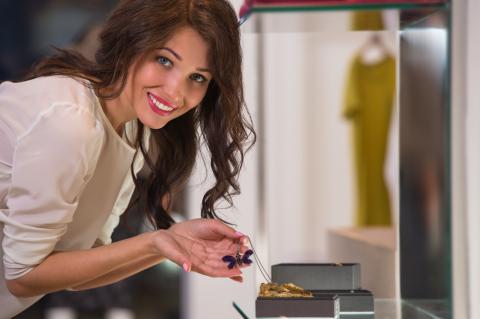 Historically, as online E-commerce has grown here in the U.S. market, there was very little attention paid to the international orders that came in off websites. In fact, a large percentage of E-Retailers still limit their overseas delivery options to their prospective foreign consumers. Many online retailers will only ship to 'English speaking' countries or just state openly that they will not ship to an international address….this approach usually has come about because the online retailer had a 'bad experience' shipping to a foreign customer once or twice and they just do not want the perceived hassle of doing so again.
Other approaches that E-retailers have taken is simply just offering one service such as 'Brown or Purple or Yellow' and will only ship via these express options, and openly state that the duty and taxes are the responsibility of consignee, thus leaving the door open to an incredible array of ancillary and custom charges that really cause nothing but confusion and sometimes lead to 'social media outrage' that can be difficult to recover from.
Shipping internationally and just telling your consumers that it is their responsibility to take care of duty and taxes really can leave a very bad taste in foreign customers mouths and the types of charges that can be added will potentially jeopardize them doing business with your online store again. Let's face it, you offer a complete transaction cost to your U.S. consumers so why not do so for your consumers in China, Canada, Australia, and the world?
The old way of shipping Duty Delivery Unpaid (DDU) is really a way to open the door to some of the following issues that can arise during the transport and delivery of your transaction.
The invoice you receive from one of the large carriers will initially have the transportation charges listed for the delivery part of the transaction. But mounting ancillary fees such as residential delivery fees, customs clearance fees, and out of service area fees can cause additional costs you may not have covered in your initial cost to the consumer.

Remember the consumer also has the right to reject the shipment because he or she may not have known that duty and taxes were going to be charged to them, or they may get 'cold feet' when your 'big box' carrier calls them to organize the payment of fees and duties. Now you have an international shipment that is going to be returned to you and usually at the full 'import' cost tariff back to the U.S. and your facility, these charges can be quite large and you are on the hook to pay them.

Another aspect is that the client ends up confused, unhappy, and takes to the internet to release his or her frustration via social media, now you have fires to put out and more time is wasted to clear your good name…not a great business model.
Whether you are shipping from the United States to China, or from India to Australia, or from Europe to India, Yakit was created to 'Enable Flat World E-Commerce Shipping '. This means that EACH PACKAGE IS THE MOST IMPORTANT PACKAGE. Each international order is the most important order and every online sale or drop shipping opportunity is a chance to make the highest delivery experience EVERY TIME WITH EVERY SHIPMENT.
Yakit logistics takes the guesswork out of shipping internationally and allows you to focus on delivering the very best customer experience for your overseas clients. It is important to remember that these clients on average purchase much larger dollar amounts of products with each order and want a seamless transaction that provides unparalleled excellence in both the delivery and transactional part of the sale. This is where Yakit can help you offer a complete duty and tax paid solution to your client's door and make your customers be very happy they have bought from your site.
Duty Delivery Paid means that you will be able to provide ONE PRICE for your product that includes not only the cost of the item, but includes the FULL cost of the shipping, duty and taxes, customs clearance and delivery…..and by the way when you 'Yakit', each shipment is covered with insurance up to 2000 dollars in value. So now you can offer one price to the door and not have to worry about your customers being surprised with additional charges…Yakit allows you to speak the language of international E-commerce and drop shipping.