We are introducing a new 'simplified' shipping method for optimizing your Yakit Standard shipments.
Effective March 5th 2018, all Yakit Standard shipments will now be routed through the nearest Yakit hub, where they will be consolidated along with other Yakit merchants' shipments, and sent (in large bulk) to our forwarding partners. In addition to seeing lower shipping costs, since your shipment will be bulked, this will help in preventing against damages and loss (especially with smaller size shipments).
What will you need to do differently?
For Standard shipments, when you print the shipping label (from your Open Shipments tab), our software will now print out a domestic USPS Priority Mail label, addressed to the nearest Yakit Hub. You can then apply the label to your shipment, and hand the shipment off to your regular mailman, or drop it off at your local USPS post office. That's it. You don't need to print box labels, dispatch, or "over-box" your shipments any more. It will all be done at our Hub, thereby saving you time, as well as money (on labels and packaging). When Standard shipments arrive at our hub, they will get processed, re-labelled and dispatched out within 1 business day.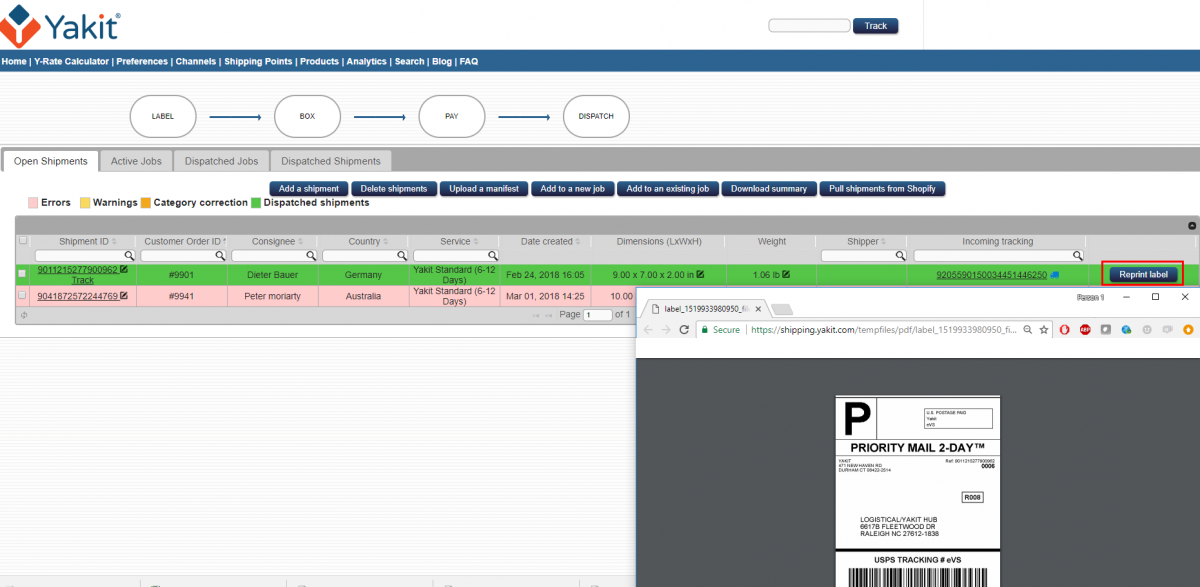 For Express shipments, there is no change at all. You will continue to process and dispatch Express shipments directly from your location as you've always done.
If you have any questions or concerns, feel free to contact us on Y-Chat. We would love to hear your feedback!