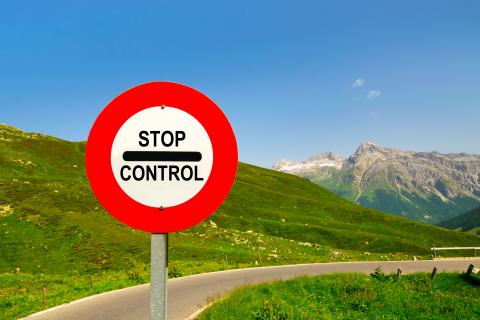 If you are an online merchant, you may have made the decision either consciously or unconsciously that shipping internationally is really too complicated to deal with duties and taxes. You may have verbiage like the following on your webpage:
CUSTOMS, DUTIES & TAXES
All applicable customs and import duties, fees, taxes are the responsibility of the customer. We ship your package DDU (duties and taxes unpaid), and we do not collect the VAT, duties and/or taxes and cannot predict what your particular charges may be. If your order does require these additional charges, they must be paid by you in order for your package to clear customs. Some countries may require additional fees paid Collect on Delivery (COD). These fees are paid to the local carrier and are not collected by our company.
Customs authorities require that we state the value of your order directly on your package. Customs agents have the right to release or deny release of your package, and in rare cases, they may also delay delivery.
You may not realize that verbiage like this, is a real 'deal breaker' for your overseas customers and potential long term international buyers of your products. Let's face it, if you were overseas and wanted to buy from a website and read the above, would you buy from that site? Chances are you would not.
Most online merchants do not have time to think about the implications of their shipping actions with respect to DDU shipping. In fact, very few merchants go into their online business thinking about the consequences and enormous opportunity that international sales represents. Shopping cart abandonment is a term that every merchant does understand though, and when international visitors see verbiage like the above, the average abandonment level can be up to 60% higher. So instead of a profitable sale and long term potential relationship being formed, the overseas buyer may have moved onto a competitor's site where they can purchase with confidence and ease.
Whether you are a Shopify, MIVA, or other platform user, Yakit is the resource that can help you spin these lost customers into long term customers with our ability to provide real time duties and taxes along with shipping costs right within the merchant's shopping cart. There is no 'detour' to a third party website where the final purchase is made by the international customer. Your client stays in your shopping cart and prepays the shipping and duties and taxes...end of story.
Yakit empowers its online merchants to keep the client captive in their website, complete the purchase, and have no lingering questions about how much more money they will have to pay when the parcel arrives. When the client checks out and pays for their shipment, all financial parts of the transaction are done. You, the merchant, no longer get an invoice from your "purple, or brown, or yellow" carrier 3 weeks later with customs fees and ancillary fees and other surprise charges that you must absorb. With Yakit, the end customer has prepaid for everything, and you the merchant reap the benefit of having created a lasting long term exceptionally good customer experience for your overseas buyers.
The amazing thing is that Yakit makes shipping internationally easy. There is no portion of the transaction that Yakit does not oversee. Yakit picks up from your facility, moves your parcel to the airport, provides full customs clearance and delivery on the other side, all while providing your end consumer the most comprehensive 'end to end tracking' available.
In case you are wondering about insurance, Yakit provides up to 2000.00 USD full insurance on every shipment as well. Yakit also allows you to show accurate rates in your eCommerce store, calculated in real time, including duties and taxes. There is quite simply no easier way to please your international customers and offer them transparent pricing for the delivery of their purchases than Yakit.