Merchants may want to run Google Adwords campaigns for their products on Shopify and other platforms which are served by Yakit Shipping. Yakit Shipping provides API driven shipping, duties and taxes in the shopping carts. Google Shopping requires flat/fixed rates for shipping of the products to be approved for Google ads.
This blog article shows you step-by-step how to make your product feed compatible with Google Shopping. For this example we will use Shopify as the store platform.
1. Install the Google Shopping App from the Shopify App Store
2. Once you've installed the App, go ahead and publish your Products to your Google Merchant Center by pressing the "Publish to Google Merchant Center" button and following the provided instructions.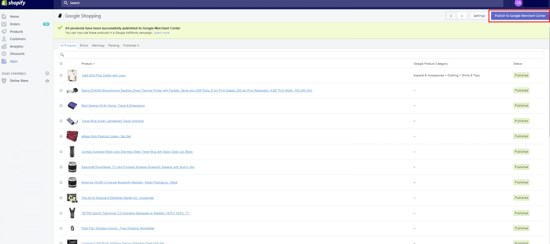 3. Next, from your Google Merchant account, set up a shipping service (under Shipping -> Services). We recommend calling the service "Yakit Duties Paid shipping - duties/taxes quoted separately in cart".
4. Once you've created your shipping service, go in and set up a flat shipping rate for every country, and save it.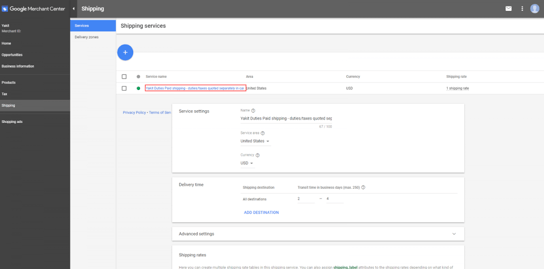 5. After you've completed these steps, this shipping service / flat rate will override the dynamic rates that the Shopify app is pulling, and will get attached to all the products that you've published to your Google Merchant account.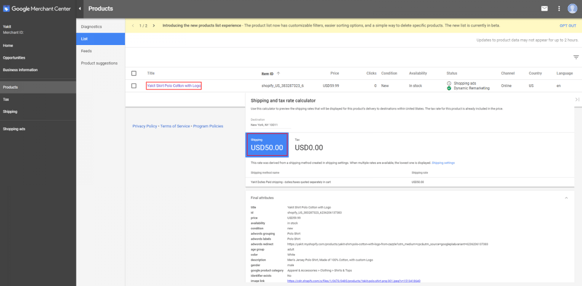 6. Verify that Google Merchant dashboard shows the products have been apprved. Note that approval may fail if certain mandatory attributes (like Size and Color for Apparel) are not present. Be sure to check Google Merchant dashboard and fix these errors and warnings.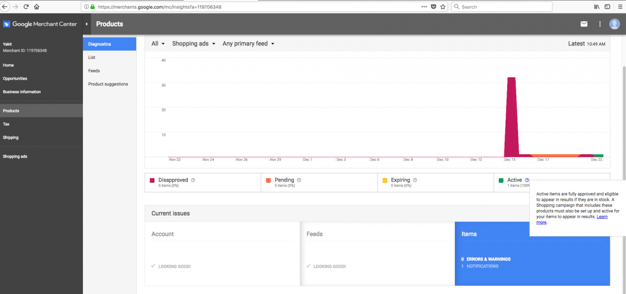 7. Once your products are approved in Google Merchant (Shopping) dashboard, go ahead and create an Adwords campaign for the products.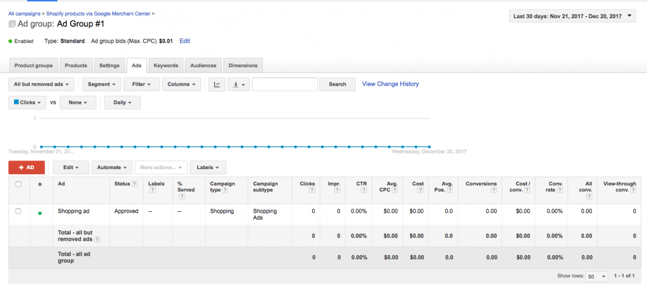 8. You should be able to check your Google Ad via Google Search. The Ad will link to your Shopify product page.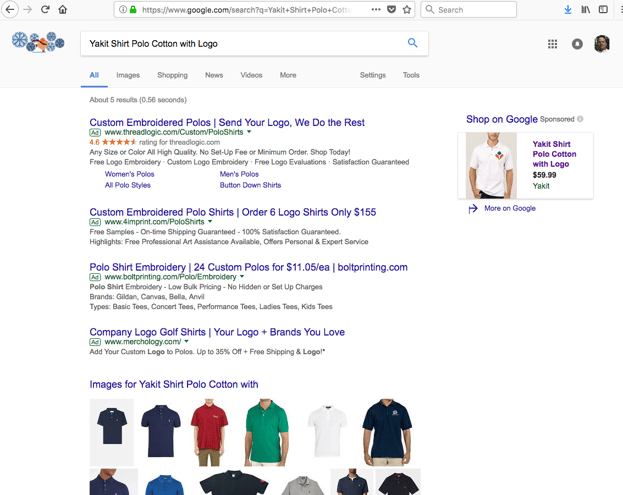 Your are now able to get traffic from Google Search to your eCommerce portal.
Happy shipping via Yakit!